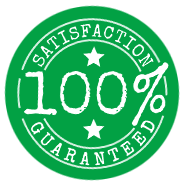 Looking for a reliable and expert electrician in the Armadale area? Your search ends here.
Whether you need state of the art electrical for your new business, are getting settled in your new home, or just need a professional electrician to give you a second opinion, Richtek has you covered. At Richtek, our team of qualified and experienced electricians have been serving the Perth area for over 15 years, and we're absolutely committed to helping you with all your electrical needs whether those be domestic, commercial, industrial, or for those late night emergency situations. Here just a few of the services we provide and can assist with:
RCD and circuit breaker troubleshooting and installation.
High quality and professional grading work.
Virtually all electrical fault repair and more!
With a 99% 5-star satisfaction rate, we mean it when we say we treat our customers like family. We provide the Armadale area with 24/7 electrician support, and our team is not only experts in what we do, but we also treat every customer with the respect they deserve.
Richtek electricians are trustworthy.
Unfortunately, the electrician industry often gets a bad rap for being "shady" or dishonest. We would never in a million years overcharge you for a simple fix or recommend a service just to pad our bottom line. When hiring an electrician, you are not only seeking the best technician for the job, but also a guest to invite home. Richtek electricians don't take that responsibility lightly, and that's what makes us great at what we do.
Personalised Service
Friendly, professional Armadale electricians.
Armadale Homes
Installations, replacements or general repairs.
Armadale Businesses
Installations, replacements or general repairs.
Any Size Electrical Job
From replacing globes to full re-wires or fit-outs.