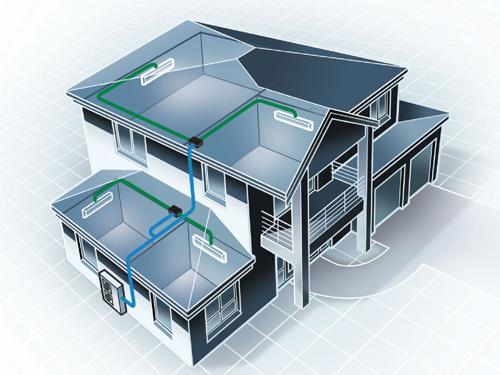 People who have a home with no way of cooling it in the hot summers will certainly benefit from installing split system air conditioning, especially if they live in Perth, WA where the summers can be very hot. However, the winters can be quite cool as well, so the split system air con does double duty, offering warm air for those colder days and nights as well as cool air for the summer.
You won't see snow in Perth, WA, nor are the winters excessively cold, not like the Blue Mountains or Thredbo where more heating is required than an air conditioner would be able to supply. This makes our area an ideal location for the installation of the split system air con. Having such a unit is great, because they are a lot quieter than the unit that is placed into a window and has the motor within it.
This is important for the evening and night, when you need quietness to sleep and don't want to be blasted with noise from the air con when it's too hot to switch it off.
When the motor and fan are outside, you will hardly notice the noise of it running, even in the quiet of the night, when noise seems louder. All you will notice is that you are certainly a lot cooler than before – or warmer, if it is running on the heat setting. Inverter units are very affordable to run, costing little more than a fan would.
However, you'll need to have an electrician install the split system and it will very likely need its own power source. You can't just plug it into a power point. This is good because it means your present power points will still be enough for your needs. You won't have to have one installed in the house especially, or use up one that you may depend on for something else.
The electrician will also be able to choose an air con of the right size for your home and select the correct place for it to be on the wall, so air circulation is maximised. They will be able to show you how to use the remote effectively, even to having the unit switch on automatically at a pre-set time. This is excellent in the winter to warm up the house before you need to get out of your warm bed.
Our electricians have special training in how to install and maintain air conditioners. We are friendly and efficient as our many happy clients can testify. Having worked in the area for many years, our customer base is extensive so you can have peace of mind that our company is a reputable one. Call us today to discuss your needs.
We are ready to take your call.
Contact Us Today!