Electrician Victoria Park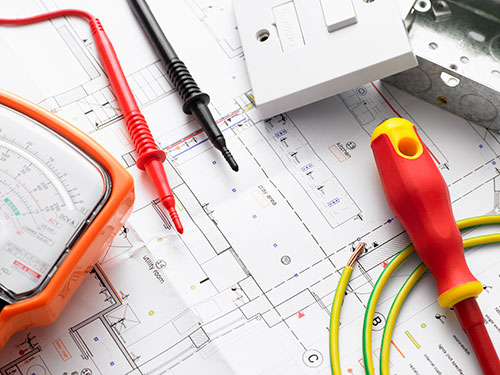 When it comes to getting an electrician or electrical contractors in Victoria Park, WA, we've got you covered. Our electricians have extensive experience and are highly skilled in what they do, making them the go-to people when you need a tradesman for your electrical work.
Our company has a good reputation as the testimonials on our web pages will tell you. It's not easy to get skilled tradesmen when you want them these days as many people will tell you. But you don't have to worry about that when you contact us. Our employees have been carefully chosen for their skills, expertise and communications skills. They are dedicated to doing the job once and getting it right the first time with great attention to each and every detail so their customers are always satisfied. We believe it saves everyone time and effort to do a good job whether we are wiring up a high rise development, working in the mining sector or checking your home out for old wiring that needs to be replaced. Many fires in residential buildings could be avoided if the owners understood the importance of ensuring their home was properly wired and maintained. If you have a power point that won't hold a plug in firmly, your home is not working the way it was designed to and should be working. It's a good idea to feel your power points once you've unplugged them to see if they feel warm. If they do, have an electrician check them out. If lights flicker, you need to get an electrician out quick smart to ensure the wiring is not about to catch on fire. Heaters and electric blankets should also be checked out frequently to ensure they are safe to use. Not only do they degrade over the years, they can catch fire if they are not used properly, taking the whole home down with them. When you compare the cost of such a loss with the few dollars required to get them checked, there is no comparison. Many irreplaceable things can be lost in a house fire. Electricians can work to improve your lifestyle by adding more electrical connections where they are needed and convenient. When your family is growing you'll notice that there never seems to be enough power points or lights. Having an electrician come to the house is the easiest and safest way to get more. While we are there, let us know if anything else needs doing; it's cheaper to have it all done together than for us to make a second trip. Remember, we are only a phone call away and are happy to come at your convenience to give you a quote or do the work you want straight away.
Our Electrical Services cover the following; General Electrical Work | Domestic Electrical | Commercial Electrical | Industrial Electrical | Emergency Electrical We can also help you with all your Air Conditioning requirements. Contact us today
We are ready to take your call.
Contact Us Today!