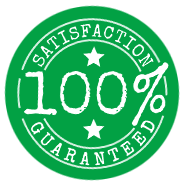 Need An Electrician? Who Better To Get Than ballajura Electricians, Richtek Electrical.
We are qualified and experienced electricians in Ballajura.
Whether you are looking for Residential, Commercial, Industrial or Emergency electricians we have the skills and expertise to take care of any kind of electrical problem or installation and with our determination to give you friendly, top quality service we can guarantee you'll be satisfied with our work. In fact, we won't sign off on the job until you are. Whether you want to have that iffy power-point replaced or a house wired or rewired or anything in between we have the manpower with the skills and knowledge to do it and do it well.
Personalised Service
Friendly, professional Ballajura electricians.
Ballajura Homes
Installations, replacements or general repairs.
Ballajura Businesses
Installations, replacements or general repairs.
Any Size Electrical Job
From replacing globes to full re-wires or fit-outs.