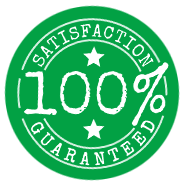 [lgc_column grid="60″ tablet_grid="60″ mobile_grid="100″ last="false"]
Skilled Professionals For All Your Electrical Needs  in Canning Vale
Richtek Electrical proudly serves the Canning Vale community to ensure all their electrical needs are met.  Whether you want to keep the power on to stay cool or warm, run medical machines, or maintain a warm cuppa in your hand when most needed. Our team of dedicated and expert electrical professionals can help.
Here are just a few of the many services we happily provide to our customers:
Emergency repairs when you need us most.
Electrical upgrades, inspections, and optimizations.
Expert commercial set up for your businesses electrical needs and more!
Why Richtek?
Our electricians are a true asset to your business.
As a small business ourselves, we know how important it is to keep the lights on for your business. Our team is professional, prompt, and committed to solving your electrical issues so you can get back to growing your business. Richtek staff members create only the most positive, helpful, and memorable interactions with your business. From reversing power outages to checking for any fire risks, our skilled technicians are the best choice for your commercial electric needs.
We hire only the best.
When you combine the most experienced electricians across all specialties, including industrial, commercial, and domestic services, with the most passionate and talented, you have the team at Richtek. Our staff provides electrical service on which you can depend. No other electrical services in Canning Vale can match our skills, knowledge, and quality and our average 5-star rating show that our customers tend to agree.
We're here when you need us.
Many electrical service providers require lengthy wait times for projects that they don't deem urgent or severe enough issues to warrant their immediate attention. We believe you deserve same-day service no matter what problem you're experiencing. Day or night, we'll come to you to do all work necessary to ensure your electrical needs are met.
We know that just one electrical issue can derail your entire day, and we will work tirelessly to ensure it is solved as quickly as possible.
Our passion for our work makes us enjoyable to be around.
When you love what you do, it's hard to have a bad day. The passion behind our electricians' advanced knowledge and wide-reaching skillsets shows through in their client interactions. Our team goes to work each day with a goal of completing their tasks in the most efficient way possible, using all of the skills and technologies available. The pride that comes from achieving that goal spreads into positive interactions with our Canning Vale customers.
We can help ensure that your move or home renovation project goes smoothly.
Richtek electricians are available for more than emergency or necessary repair services. They're happy to help you during a moving or renovation process. Call today to schedule an electrical inspection for your new space. Building inspectors don't check everything, and you need someone on your side.
Our electricians can check the entire electrical system including wiring, outlets, electric panels, circuit interrupters, and smoke alarms – all of the things that are extremely important, but hard to find and even harder to check when you don't have experience in the electrical industry. As a bonus, your inspector can also repair any of the problems they find, leaving you free to focus on your move or renovation, instead of scheduling another appointment with an electrician.
We'll keep you safe in an emergency.
We offer emergency electrical services, including temporary fixes to meet your needs 24/7, until we complete the necessary repairs. The presence of sparks, downed power lines, smoke from a power point, or a breaker panel with flickering lights can all indicate an emergency electrical situation. Conditions such as these can be a big deal for anyone but can be especially scary with babies, children, or the elderly in the house.
We aren't just household electricians but a team who meets electrical needs across disciplines.
In addition to domestic and commercial electrical services, we also provide industrial support. Our electricians are experienced meeting electrical needs across the industrial sector. We know flow meter equipment, restaurant kitchens, mining tools, and more. Instead of specialising in a niche, our claim to fame is that we're the best at understanding the unique needs of every industry and don't rest until you are happy.
We provide service focused on the big picture.
Our prompt, knowledgeable electricians have a widespread understanding of all that's involved in your electrical system. They understand that small or recurring problems are often signals of more severe issues, unlike other electrical service providers who have less experience or require a new appointment – sometimes weeks away – for your technician to look at other electrical challenges you might have. When a member of the Richtek team is at your home, they will address all elements requiring attention.
Our mission is to be your electrical support system. The safer and more effective your power system is, the easier our job is and the happier we will be, too. We know that it's better for everyone, in the long run, to take the time and adequately address all potential damages or challenges. Changing one faulty fixture during a visit could prevent an electrical disaster later.
Your safety is our priority.
Call today to get your Canning Vale home, office, or industrial property inspected by one of our licensed and friendly team members. Richtek is always happy to help, and your safety and comfort are our concern.
We are a local Canning Vale Electrical company who service the Canning Vale area and Surrounding Suburbs.
Our Local Canning Vale electricians would love to help you out today.
[/lgc_column][lgc_column grid="40″ tablet_grid="40″ mobile_grid="100″ last="true"]
[/lgc_column]
Personalised Service
Friendly, professional Canning Vale electricians.
Canning Vale Homes
Installations, replacements or general repairs.
Canning Vale Businesses
Installations, replacements or general repairs.
Any Size Electrical Job
From replacing globes to full re-wires or fit-outs.