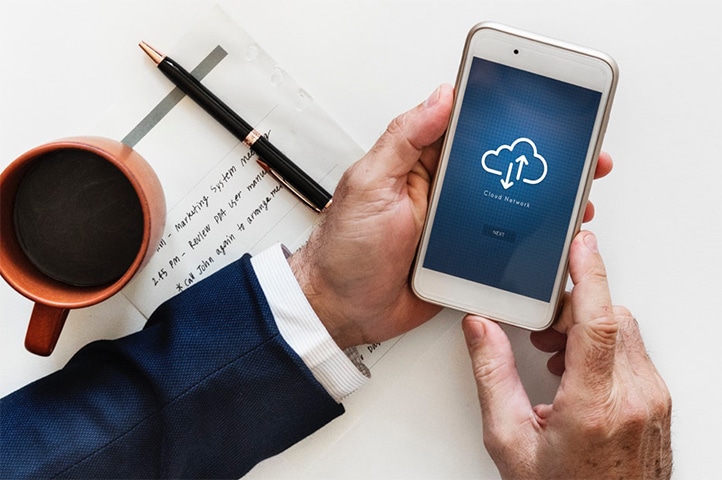 Many things have changed the way businesses operate over the years, but technological advances have brought about by far the biggest of those changes. This technology innovation has streamlined the way businesses reach out and get involved with their base of customers. Technology also gives businesses the opportunity to improve the way they deliver their products, helps them find areas where they can cut costs and increase productivity, and helps them to improve customer service. All of these things are vital to the success of any business, and technology is a great help. Sometimes though, it can be difficult to accept and integrate new technology. Many people struggle with change, even if that change can bring about better services and profits. If you're here, you are probably at least somewhat interested in integrating new technologies into your business to help you and your employees work better. Today we'll explore some of the options at your disposal and give you some useful tips on how to integrate them into your workplace.
Adapting To New Technology
If you're late to the game in adopting new technology, you can quickly fall behind competitors and this can put your business on the line. To avoid this, you need to stay on top of changing trends and technologies for your field of business, and maintain an awareness of programs and solutions for other areas within your business. More than 30% of Australians feel that having access to new technology innovations is an important workplace benefit. When businesses are more technologically advanced, they are more likely to draw in millennials who are looking for work and who will soon be running businesses themselves. If you want to attract new business, you must have tools in place that are wanted by up-and- coming business owners and professionals.
Cloud-Based Programs – How They Can Help Streamline Processes
You've likely got several employees in dozens of roles with each one wearing multiple hats. It's also probable many of these workers are under quite a bit of stress. Running a business in today's world is unlike any other time in history, and to stay on top you must be willing to adapt and change at the drop of a hat. There are dozens of cloud-based software programs you can use to alleviate stress and streamline processes in your business. Perhaps the most significant benefit of the cloud is the way you can store and share data regardless of what physical platform you use. Beyond this, you'll be able to sidestep the need for such a heavily populated IT department as you won't need to concern yourself with servers or constant maintenance.
Outsource all this to a cloud provider and you'll wonder why you didn't do it sooner. There are plenty of accounting programs to help with billing and receiving, as well as tax preparation, and programs to help streamline the process of hiring new employees and onboarding them. There are cloud-based methods to help you achieve your marketing and advertising goals. All of these things can be done using the cloud and can help your employees work in a smarter way, reducing burnout and stress for everyone. Read on to learn more about how these technology innovations can benefit you.
How To Adapt Your Workplace
When changing anything in your workplace, it's vital not to implement sweeping changes without warning. Make sure all your staff are prepared to adapt to these changes so you and your team reap the maximum benefit.
1) Keep Your Goals In Mind
Make sure your team is aware of the goal of implementing these new technologies. They're much more likely to come on board without grumbling if they understand the bigger picture.
2) Explain Clearly
Again, employees and staff are much more likely to be receptive to change if they feel everything is transparent. Make sure the whole team understands why these changes are being made, how they are being made and how they will benefit everyone in the business.
3) Train Well
Make sure you train your team well on how to use these programs to their full potential. Show them how they will streamline processes and smooth out workflow. Try to customize the training experience so each team member has some ownership over these changes. Perhaps select a few employees at the outset, and train them beforehand so that they already have an understanding of the programs before you move on to training the whole company.
4) Get Feedback
Make sure you get feedback from your team. If something just isn't working the way you anticipated, you need to know. Be prepared for negative and positive feedback. Just keep working toward the common goal of better productivity and a streamlined process.
Types of Technologies and Benefits
Cloud-based software is being used by businesses around the globe to improve operations and integrations of other parts of the organization at hand. Cloud technology gives business owners the power to give others within the organization access to all necessary information via cloud-based platforms that can be accessed from anywhere. Organisational partners or employees can access this information through a secure portal on the Internet, or through a cloud-based platform on a mobile device.
Also, owners have the ability to grant or revoke access at any time without needing to get others involved, and this can improve security. Cloud technology has helped businesses and organisations to slash money spent on onsite servers and equipment necessary for running day-to-day operations. Without the need for on-site technology solutions, organisations can also save money on IT staff responsible for operating and maintaining these servers. With the advent of cloud technology, a cloud provider is responsible for the updates, maintenance, security, and backups of information. We know it can be a real headache to gather all documentation for hiring and orienting new clients and employees, keeping track of information for tax credits and the like, tracking authorisations for work, and managing a hundred other behind the scenes administrative tasks. Not only must these tasks be properly carried out but generally a business needs employees in several different departments to ensure these things are done. These employees cost money, and the whole situation is a high-pressure area for managerial staff. Making use of a cloud-based software system can greatly improve the process of compliance automation. If you're a person who needs to see the numbers to understand the full picture, take a look at this. When compared to organisations that still use traditional hiring methods, organisations that have switched to using cloud-based software to streamline their hiring and onboarding process for new employees enjoy a 9% increase in productivity with these new hires. If you're looking for help in the accounting department, instead of hiring new employees, consider switching to a cloud-based tax software. Businesses that have done this have slashed 90% of the paperwork used in traditional tax preparation. In addition to tax preparation help, you can also use cloud-based softwares to bill your customers for services provided. Reducing the amount of time managerial staff spends on administrative tasks is crucial for any growing company or organisation. Freeing up this time will allow them to focus on the growth of the business rather than mundane tasks that can be easily automated with the use of cloud technology.
Saving paper not only saves money, but is eco-friendly. If you're a franchise style business looking for ways to streamline your information, training, compliance and other important goals throughout your company, cloud technology makes sense too. Using a VPN (virtual private network) allows you to share information across a private network. You can allow employees, contractors and others to securely access this network anytime and from anywhere. No longer must your franchisee on the other side of the country wait on your availability, because they can access the information needed right when they need it through the VPN. Along those same lines, you could create an app in the cloud-based software that would allow your mobile workers to be tethered to the home office of the business whenever necessary as well. When working in the field, they can use the app to make appointments, schedule maintenance, order supplies and bill customers in- app. Expanding your business used to be quite an ordeal, but with technology innovation offering new solutions regularly, it is easier than ever before to achieve growth. Technology innovation brings the ability to gather important details from social media, current and former customers and other sources. You can then use this information to help your team develop marketing plans that will target a specific group of people. Let's say you can tell that the majority of your customers are in Perth, but you wish to extend your reach slightly farther. You can use the information that's been gathered to build a marketing initiative full of offers and promotions geared directly toward the customers in the specific region you want to expand into. Without using a cloud-based software driven by cloud technology, it would be impractical to build a marketing program like this. There's just too much data available for people to sift through and find the important bits. Harnessing the power of a cloud-based software is the only way to get the needed insights for a goal such as this. Marketing is vital to the growth and expansion of any business and you should take advantage of these innovations in technology to stay on top.
Final Word
Change can cause apprehension for anyone, especially people who are used to doing things in one specific way. Making sure your team is engaged and understands the purpose of this change can go a long way in ensuring the transition to a business rooted in cloud technology works thrives.